Hope everyone logged in some good dad time yesterday on Fathers Day. Or at least got to have a nice chat with the father figure. I'm so blessed to have an awesome dad who's armed with an arsenal of nick names, ran 7 miles of my first marathon with me (after completing TONS of his own), sings his own lyrics to rap songs, helped me purchase my first car, and continues to be amazingly supportive of my life goals with just the right amount of goofy (which in my opinion is VERY). I got to spend a nice weekend with him and my mom relaxing, eating,
and
doing a little design work! I helped give his bedroom a quick little makeover.
We've still got a few more changes to make (like curtains and a night stand) for the room to be complete, but I thought I'd show you the quick transformation. Here it is before...
We simply got
this
Ikea rug (off craigslist) and
these
Ikea wall lamps and did some minor rearranging. I also got him yellow pillow cases from West Elm that have since been discontinued. I love how the pillows and yellow rug bring out the yellow in his painting.
Chester obviously likes it! Although I think he was always happy with his spot on the bed. We plan on getting some white drapes and probably changing out the drapery hardware. And I'd love to find or DIY a wood slice table like the one below to use as a nightstand instead of the chair.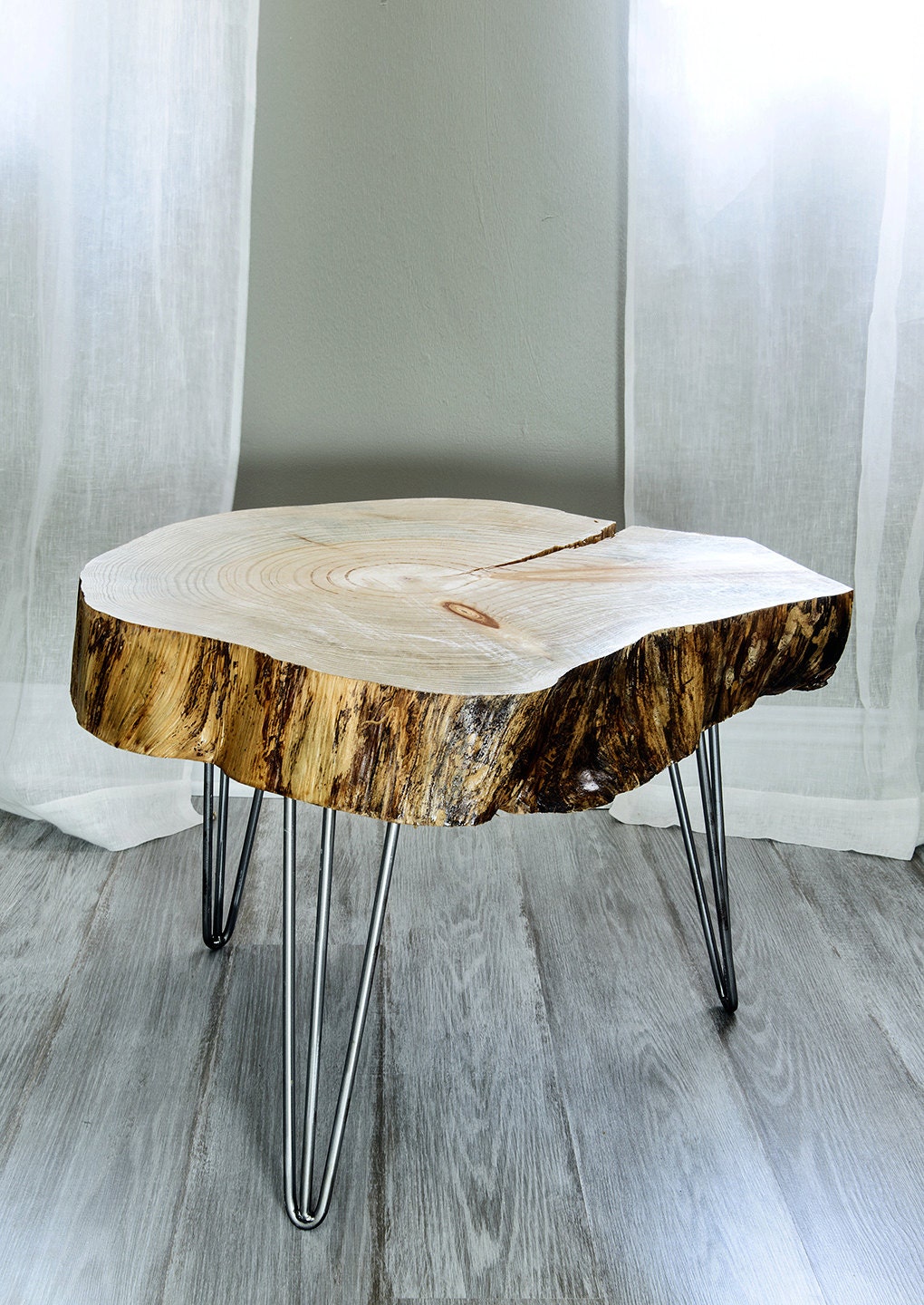 But for now, Dad's happy with the improvement.