Last semester I took Healthcare Design. The project for this class was to design a medical clinic in Columbus, Indiana for one of three cultural communities: Iraqi, Vietnamese, or Latino. My partner and I were assigned the Latino community and after researching the location and population, we decided to incorporate some mid-century design aesthetics inspired by Columbus, Indiana's Miller House, with much more vibrant and colorful design features that would appeal to the Latino community. Simply named, LatinoMed, incorporates linear skylights similar to those in the Miller House, designed by famous mid century designer Eero Saarinen. And white walls create a neutral backdrop for an interesting mix of patterned textiles inspired by those used in the Miller House as well as an uplifting imagery of Latino families, and iconic Latino artwork to help the target community feel welcome and comfortable.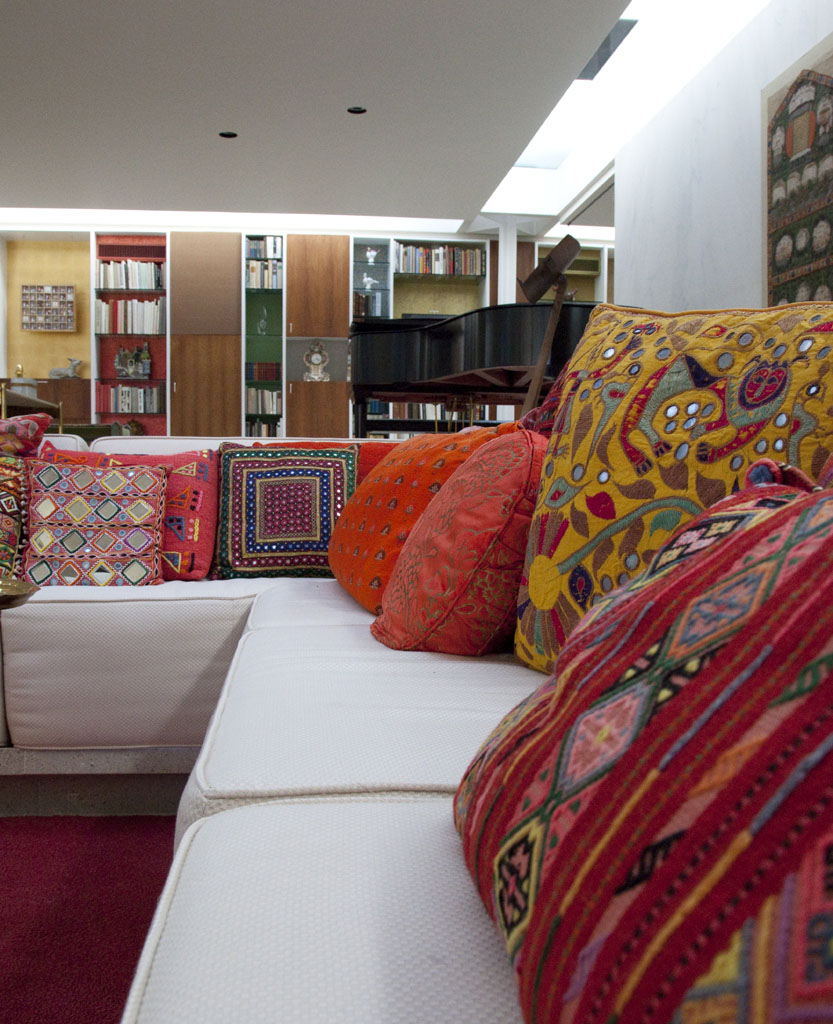 A theme through out our design was the tree of life commonly featured in Mexican and Latino folk art. We repeated this symbol in the Chapel wall's stained glass windows, on a wall mural in the children's play area, and on a fountain as you enter the exam room area, as well as in unique suspended radial wood ceiling systems that resemble a canopy of trees.
Moving back into the exam room area, we again utilized the tree of life theme to create a wayfinding feature along the floor where branch like paths guide the patients to exam rooms. Nursing stations incorporate interesting reclaimed wood succulent planter boxes for interest and chairs are upholstered in a green material to promote ideas of growth, health, and a sense of calm.
Overall I think we developed a very sucessful design that is warm and inviting for the Latino Community, but still clean and modern and Miller House-inspired.
What do you think?